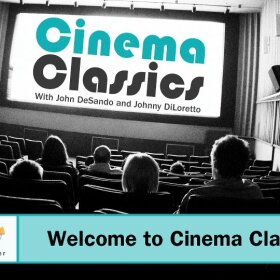 Two big Columbus media personalities -- John DeSando and Johnny DiLoretto -- put their love of great movies on the line every week on Cinema Classics, a dynamic conversation about the classics of the past and the contemporary movies and performers that might be classics in the future. Then, of course, these guys could always engage in the odd, unclassifiable discussion...you just never know with these two.
Disney's new musical animation

Eli Roth brings his Grindhouse to your house.

The adequate sequel to Captain Marvel

From acclaimed director, David Fincher (Fight Club, Social Contract)

Martin Scorsese's newest classic, the best movie of the year so far.

A Netflix drama about a couple vs hedge funding and their own ambitions.

The most recent sequel is a mixed success.

An exciting docudrama about the real-life stock-market revolution over GameStop.

A dynamic docudrama about Nike's recruiting rookie Michael Jordan for its shoes. One of the best movies of the year.

An almost 60-year old classic comedy starring a young Dustin Hoffman.