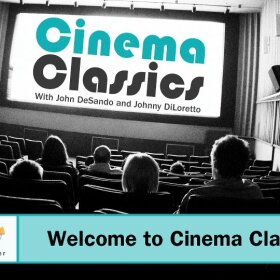 Two big Columbus media personalities -- John DeSando and Johnny DiLoretto -- put their love of great movies on the line every week on Cinema Classics, a dynamic conversation about the classics of the past and the contemporary movies and performers that might be classics in the future. Then, of course, these guys could always engage in the odd, unclassifiable discussion...you just never know with these two.
These days, It's all about Nick Cage's "massive talent."

John and Johnny preview May-June Summer Movies '22

After Oscar, we found some films worth seeing.

A survey of film-related stars' deaths in the last year.

Reviewing the forgotten films of 2021-22

The director of Being the Ricardos has a successful career in TV and Movies.

Guest Chris Hamel chats about the upcoming Oscars.

A celebration of The Godfather 50th Anniversary

John and Johnny review the newest Batman film.

John and Johnny define method acting and give classical and modern examples.