Trump: Democrats "Treasonous" For Not Applauding Him During State Of Union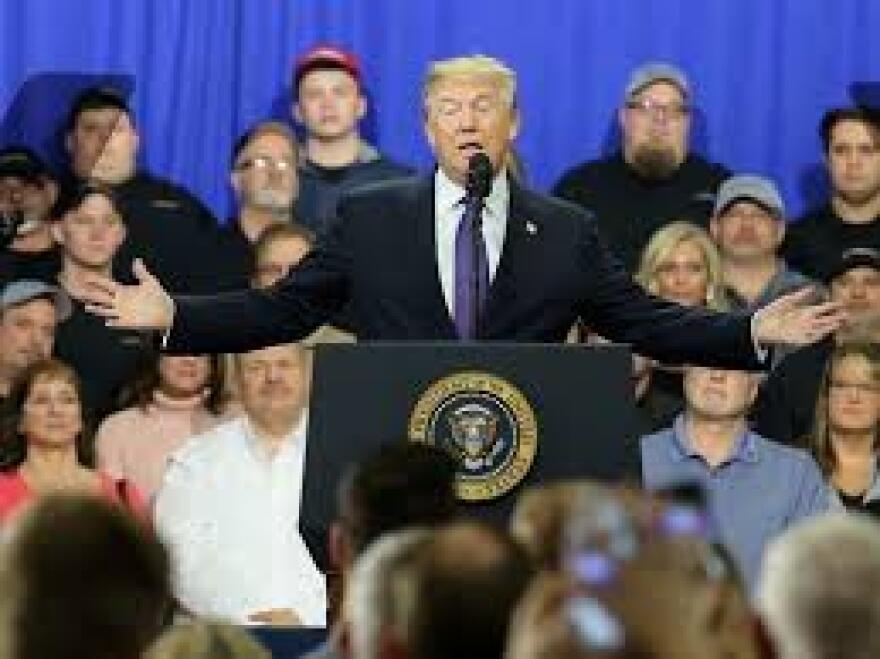 While the stock market was taking a major dive on Monday, President Trump was in the Cincinnati area to drum up public support for the unpopular Republican tax cut package.
Trump spoke at Sheffer Corporation, an industrial cylinder maker in Blue Ash. Company management gave every employee a thousand dollar bonus after the tax package was signed into law. Trump says the employees are at the forefront of an economic boom.
Trump also said the Congressional Democrats who did not applaud during the State of the Union address were 'treasonous'.
trump-2...very_much_opr_5feb.mp3
The speech was closed to the public, so demonstrator Nancy Gibberman stood outside.
gibberman...our_friend_opr_5feb.mp3
The president did not comment on the stock market's dive. In the State of the Union Address, Trump called for unity and bipartisanship.