Licking County Plans Its Ideal Intel Future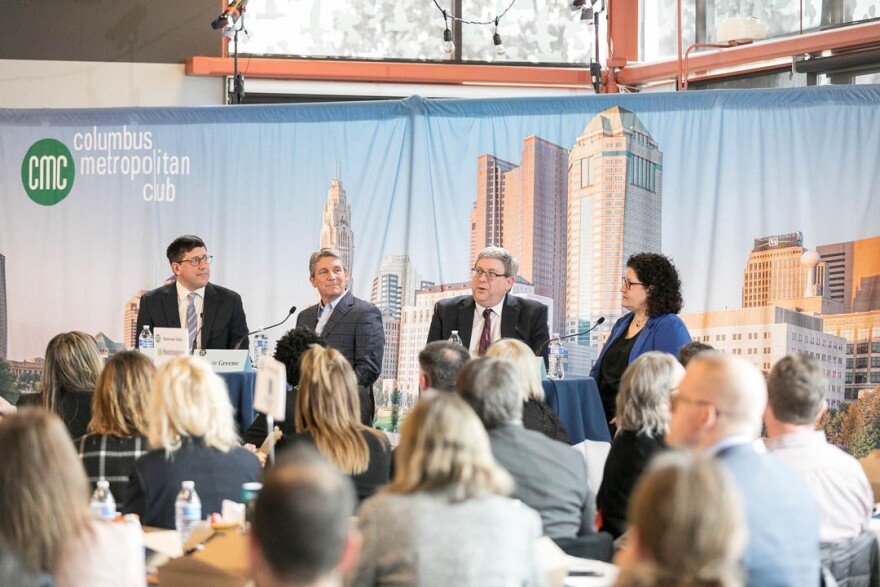 What does Licking County's ideal future look like? With Intel now building two massive semiconductor plants in the county, and more growth on the way, parts of Licking County, Ohio will be unrecognizable 25 years from now. Can county planners and leaders provide the right mix of housing, control and manage sprawl, maintain green space, and advocate for transit solutions that go beyond just more pavement for more cars? What can Licking County learn from Chandler, Arizona, which saw its population double in just five years after Intel built a manufacturing facility there? With the help of an expert panel, we'll envision what Licking County's ideal Intel future looks like, and how the county can grow intelligently while keeping its Central Ohio heart and soul.
Featuring Jennifer Roberts, Executive Director, The Thomas J. Evans Foundation and Neutral Convener for FRAMEWORK, Jamie Greene, Principal, planning NEXT, and Rick Platt, President & CEO, Heath-Newark-Licking County Port Authority, with host Benjamin Lanka, Business Editor, The Columbus Dispatch.
Important Announcement
We will be temporarily holding our weekly forums at the Grange Insurance Audubon Center, (which has free on-site parking), and serving box lunches. This change in venue is due to remodeling at the Boat House due to water damage from a ruptured sprinkler head during the holiday cold snap.